On our last day (sort of) the weather decided to trick us into thinking we might be in England — it rained for most of the day, on and off.  Still, that didn't stop us from checking out the Mercato Centrale (Central Market) in the morning.  Open from 7am till 2pm, this is the source of fresh and varied Italian produce.
Right around the corner from the market is a well-known trattoria called Trattoria Mario.  They're famous for their Florentine steaks or bistecca florentina, and they do not sell pizza.
Up for some shopping?  There are clothing and leather goods stalls at the Mercato di San Lorenzo.  Nearby is the Basilica di San Lorenzo, the parish church of the Medici family.  The front façade is still incomplete, as the marble design that Michelangelo created was never implemented.  The Renaissance interior is huge, airy and lined with chapels.
Il Duomo, or Florence's cathedral, is a vast Gothic structure with a majestic Renaissance dome designed by Filippo Brunelleschi.  Named after Santa Maria del Fiore, the exterior is a candy cake mix of pink, white and green marble.  Entrance to the cathedral is free but climbing up the dome will cost you €8.  Although there are 463 steps and no elevator, the extraordinary view of Florence is worth it.
Next to the beautiful church is the Baptistery which is worth the €5 to see the glorious octagonal design inside.  The East Doors facing the Duomo are known as the Gates of Paradise after Michelangelo was believed to have exclaimed, "They are so beautiful that they would be perfect for the gates of paradise".  These are copies, whilst the originals are displayed at…
The Opera del Duomo Museum.  For €6 you get to explore the history and design of the cathedral in detail.  The museum also displays many Gothic sculptures that were once inside the cathedral.
Check out Michelangelo's Florentine Pietà on the stairs landing, widely believed to be intended for the artist's own tomb — the hooded face of Nicodemus is considered to be a self-portrait.
Because of the rain we decided not to visit San Miniato al Monte and Piazzale Michelangelo as planned.  If possible you should visit these attractions.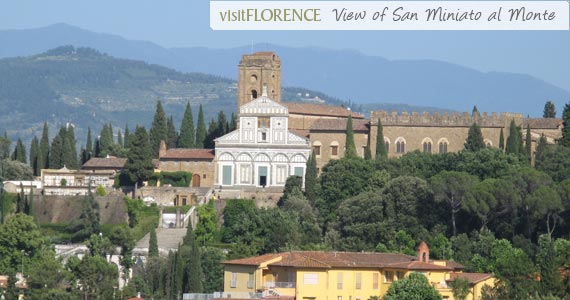 The San Miniato church is up on a hill and offers gorgeous views of Florence that include the Duomo and Palazzo Vecchio.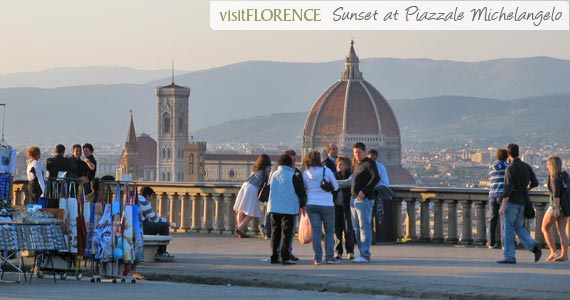 A short walk away is the Piazzale Michelangelo, where you can also enjoy panoramic views of Florence and the Arno valley.  After a wonderful day out in this beautiful city, doesn't catching the sunset here sound like the perfect ending?
Missed the first part?  Read about the first day of our trip in Florence.